FIRST REGISTRATION
Before you can make an appointment with us, we must have you registered as a patient in our practice. For this you can visit our practice. Make sure to take identification with you that shows your BSN-number, as well as your insurance card.
Or you can send us an email with your information.
We are partnered with The Sweet Dentist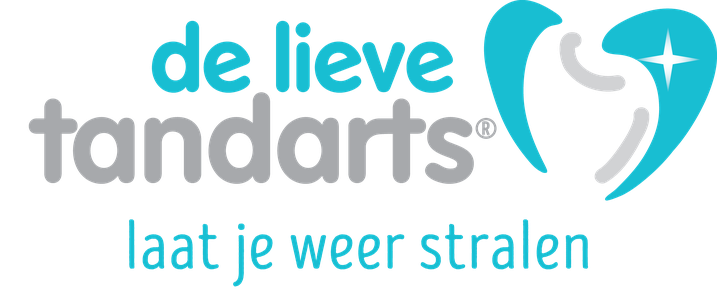 Acute pain outside the opening hours of the practice
If you encounter acute pain or have suffered an accident involving your teeth outside of our
You can call to Tandarts Spoedgevallendienst Haaglanden
0900-8602
Or you can call to Dental 365, an emergency and evening dentist located in The Hague:
070-2040010
When you call, the operator will help you find an available dentist.
Welcome to Drs. L. Grinberg Dental Practice
Our medical specialists care about you & your family's health
We are Here for You
All our specialists are highly experienced in their fields and produce excellent outcomes for patients
X-Ray 3D OPG Scanner
We use the Sirona Orhtopos XG 3D in our practice. This is the most used X-Ray machine with dentists across the globe because of its many applications. With this device the most accurate panorama X- ray pictures can be taken. This is a picture where all your teeth and their position in the jaw are clearly visible. In normal x-ray images, only the selected portion of teeth is in frame and thus, things can be missed. With the high quality images that our X-ray machine produces our dentist won't be surprised.
3D Teeth Scan
Our X-Ray device is also capable of making a three dimensional scan. It is often the case that a normal, small x-ray image is not enough to create a full picture for the dentist. In these cases a three dimensional scan could be the perfect tool. An accurate three-dimensional computer model of your whole palate will be made, and the dentist can show you the model and discuss any treatment plans. With this model the dentist can look at your teeth and jaw from every possible angle. This way he can also determine exactly what is causing you pain. Because the resulting model is so accurate, this technology can be used for a wide variety of applications, including:
Determining the condition and the amount of jawbone present. This is necessary when placing an implant, or even to effectively combat chronic periodontitis (bone decay).
To determine the possible existence or the state of inflammations, bone fractures or calcifications.
To precisely determine the position of nerve channels before a root canal treatment. This way they can be properly cleaned and filled.
To see exactly how the teeth are located and fixed in the jawbone.
To determine the position of the sinus cavity.
To determine a source of pain that the dentist cannot find with the naked eye.
To make sure the right diagnosis is made before a treatment commences.
The end result: a treatment that costs less time and a dentist that knows exactly where the problem lies. This way you won't be surprised either.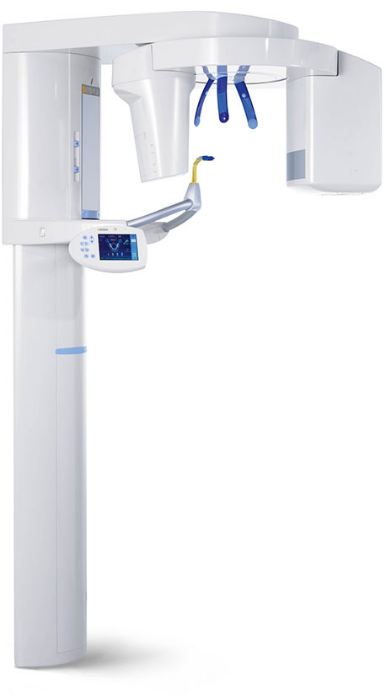 We are using solar energy!
We are constantly trying to improve quality and make use of modern technology. Sustainability is something we value highly. That is why we decided in 2012 to take our first step in durability by using solar energy.
TREATMENTS
Prevention and dental hygiëne
Fear of the dentist and dentist for children
In our practice we have dentists specialized in the treatment of children as well as the treatment of adults with a fear of the dentist.
Children and checkup
It is important to introduce your child to the dentist as early as possible, around the age of 2. We suggest you take your child with you when you come by for your own checkup, so he or she can experience what it's like to go to the dentist and get used to it. Before you take your child into our practice tell him/her a bit about what they can expect. For instance: that the dentist wears a white outfit, everything the dentist does is to keep your teeth healthy and that after a checkup and/ or treatment your child will get a toy. All this will help give your child a secure feeling.
Fear for the dentist
Fear for the dentist is a very common thing in the Netherlands. An estimated 2,5 million people have a fear for the dentist. Dental Practice Grinberg understands this fear and offers different solutions to overcome your fear and to make your first step back to a healthy mouth. Don't stay away! With all the modern technology we have in our practice most treatments can be done almost entirely painlessly.
Dental practice Grinberg is a member of "The Sweet Dentist". The Sweet Dentist is a platform that helps people with finding the right dentist for them. They give their quality mark to dentists that meet their criteria. Their mission is to help as many people as possible with their oral health by sending them to the dentist (again).
Payment Options
The sending and collection of our invoices is done by Netpoint Factoring B.V. at Kaatscheuvel.
After your treatment we will send your invoice to Netpoint. Netpoint then sends it to your insurance provider that is known at our practice.
If your insurance pays Netpoint fully, you will hear nothing from Netpoint but will receive a notice from your insurance.
If there is a part you are not insured for, or you are over your yearly limit, Netpoint will send an invoice of the remaining amount to your (e-mail) address.
Please make sure your current address, telephone number and e-mail are always up to date
Insured
Patient
If you are not insured or you just have basic insurance coverage, you have to make a payment in our practice after every treatment.
You can do this by card or with cash.
Before the treatment the dentist can make an estimate for you, so you will know beforehand what the cost will be. If the amount of the estimated treatment is too high to fully pay it right away, it is possible to discuss payment in installments.
For more information you can always reach us by telephone.
Not Insured
Patient
Things to know about our practice
Our dental practice is wheelchair friendly.
We work together with "The Sweet Dentist", a platform developed for people with fear of the dentist.
Multiple languages are spoken in our practice: Dutch, English, Russian, Ukrainian, Polish, Bulgarian, Turkish, Armenian, Arabic, Urdu and Portuguese.
Some of our treatments can be adaptable to the financial situation and options of our patients.
In the case of expensive treatments, it is possible to make your payment in installments after consulting with the dentist.
We drill on solar energy!
We use a microscope for our endodontological treatments or root canals.
We can make a crown for you in a single appointment, please ask the dentist about the Cerec crown treatment, or checklink
Our 3-Dimensional OPG Scanner from Sirona makes crisp X-ray images and is the most used X-ray machine around the world. It is also capable of making a three-dimensional model of your teeth. For more information see link or visit this link
You can use the Relaxmaker in our practice, a virtual-reality device that you can put on at the start of your treatment. This way you won't even notice that you're at the dentist.
We have our own technical lab, and a 3D-printer that constructs the bits for our orthodontic Creation treatment.
We are a recognized training company.
First Time Visiting Dental Practice
Before you can make an appointment with us, we must have you registered as a patient in our practice. For this you can visit our practice. Make sure to take identification with you that shows your BSN-number, as well as your insurance card.

Or you can send us an email with your information.

To register you as a patient, the email must contain:

Your first name and family name, date of birth, your address and postal code, home telephone number and/or mobile, the name and number of your health insurance provider and your social security number (BSN number).
Making An Appointment
We work on an appointment schedule, which means you will have to call ahead and make an appointment.
Appointments, cancellations or any questions can only be handled over the telephone. Not by email!

You can reach us at 00 31 (0) 70-3635265
Cancel An Appointment
If you, for whatever reason, cannot make your appointment, you will have to call us on the phone and cancel at least 24 hours before your appointment.

If you are aware that you have an appointment for a long treatment, we ask you to cancel, if possible, 48 hours beforehand.

If you do not cancel your appointment on time, you will be charged for the time that was reserved for your treatment.
Medical History
Your medical history is important for your dentist, so he or she can establish whether or not a treatment is required and how you will react to it. It is important to know whether a treatment will collide with any medication you might be using


Therefore, we will ask you to fill in the medical history form and hand this in when you are visiting our practice at your next appointment.


The Dutch government insists that we keep a medical background of every individual registered with us.
Where is The Dental Practice Centre?
Complaints procedure
Dental Practice Grinberg always tries to deliver services that fit your wishes and expectations. However, it can still occur that you are not satisfied after your visit. If this is the case, we ask that you submit your complaint by email. We will then take your complaint into consideration and contact you to make an appointment. Here, time will be set aside to talk about your complaint and how we can help you, together with the dentist. We see this as the most effective way to improve our service and help satisfy you.


If you want to submit a complaint, please sent it to info@grinberg.nl


For advice over the phone, you can also call the Dental Information Point (Tandheelkundig Informatiepunt, TIP). The TIP- employee can help you with ways to approach a conversation with your dentist, provide tips as well as other information. You can find the telephone number at: https://www.allesoverhetgebit.nl/contact/.


If we are unable to come to a satisfactory conclusion together, we will point you in the direction of the complaint procedure of the KNMT, the professional association that this practice is a part of. When you choose to submit your complaint here, an independent complaints officer will mediate between us with the goal of finding a solution. https://www.knmt.nl/voor-patienten/help-ik-heb-een-klacht.


If the problem still remains unsolved after the mediation of the independent complaints officer, you can choose to appeal to the Dispute Body Oral Care (Geschilleninstantie Mondzorg,(https://www.geschilleninstantiemondzorg.nl/). Here your complaint will be judged by a commission of five experts.